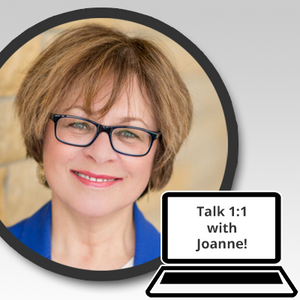 Networking is often called the secret weapon of job search. It's actually a life-enhancing -- not just career-enhancing -- skill you can learn, fast.
But too many people don't do it because they think it means back-slapping, glad-handing or becoming someone you're really not, to make it work. That isn't networking, that's being fake.
Even if you've NEVER done any networking, this personal session will get you started in the latest and best ways, without feeling like you have to change your personality. 
"Elegant Networking" is about making genuine connections with people who share your interests and who YOU can help as well. It's a two-way street and you won't feel fake using these mutually-beneficial methods. You'll make and nurture contacts that will last a lifetime, without exhausting yourself! And you'll get many more referrals than you are now.
(Tip: this is different from "informational interviewing" because it does not put you in a "lesser" position than your contact - instead, you are a peer with a lot to offer, yourself.)

One client, Sarah, who at first asked Joanne to "Please don't make me network!" learned Joanne's methods and became a networker to follow, an influencer, at her new company, with senior managers telling employees to "Learn how to network in this company by doing what Sarah does". 
Joanne will assess your current approach and give you wording that works for getting referrals from your network. She'll select additional materials and guides for you, chosen to fit your individual networking needs. 
***First, email Joanne to learn if this option is right for you. You and she willl have a brief talk (free) before you decide.***
Joanne gives you a lot and always over-delivers. Why wait? Start developing -- and mining -- your network today.
60 minutes, Zoom-based, 1:1 with just you and Joanne